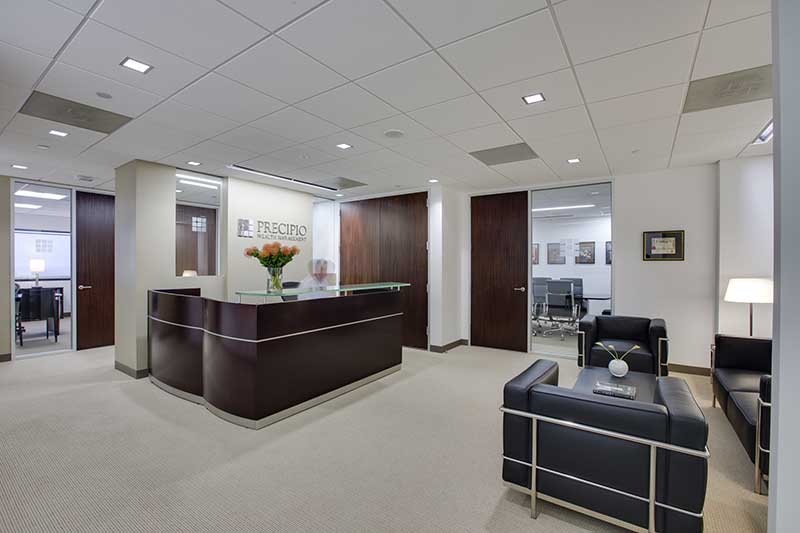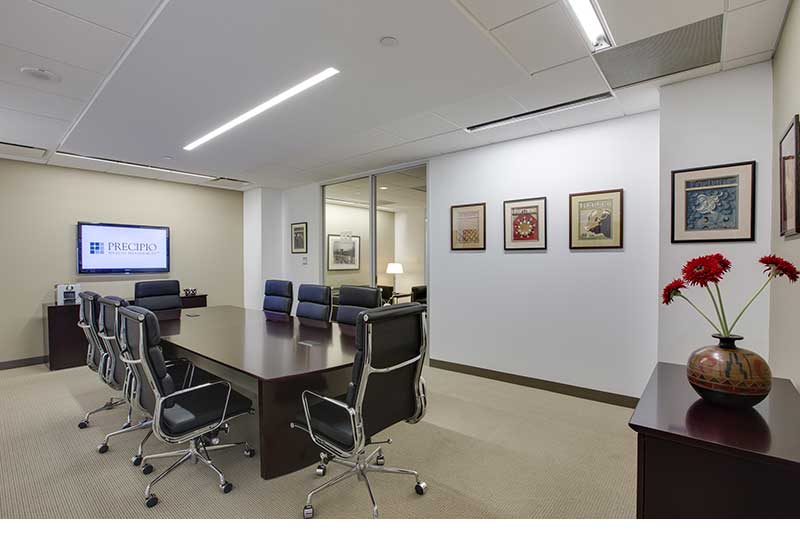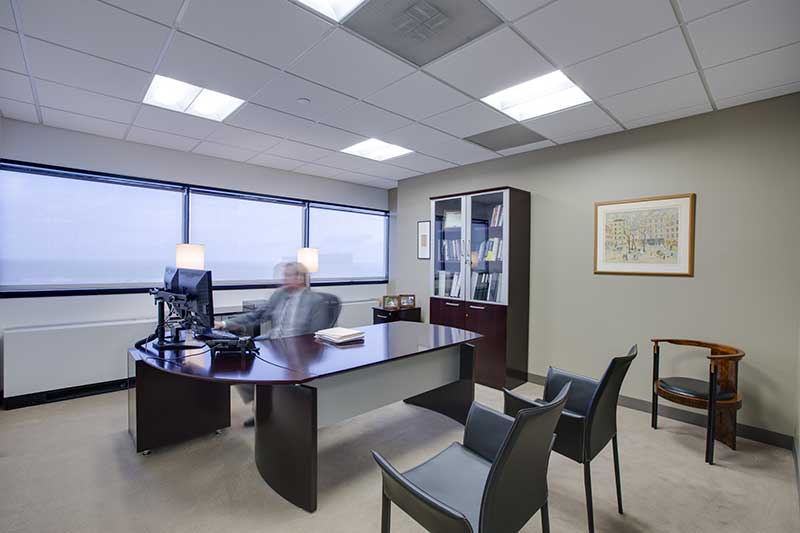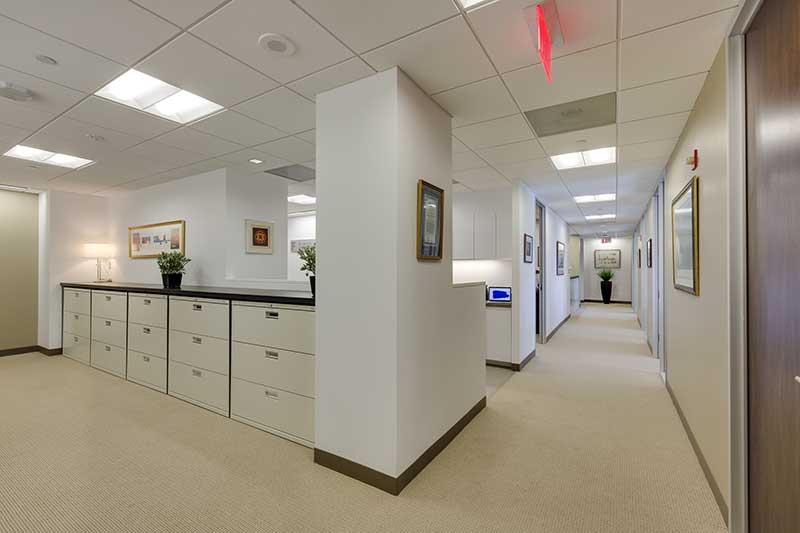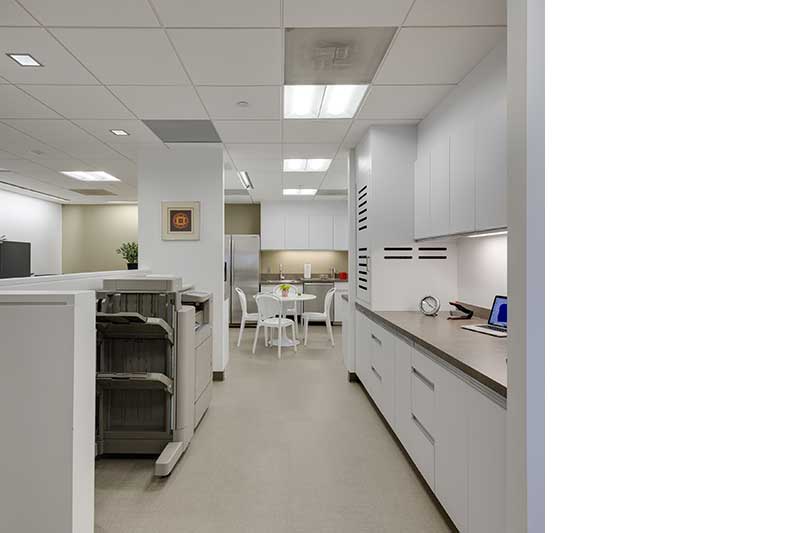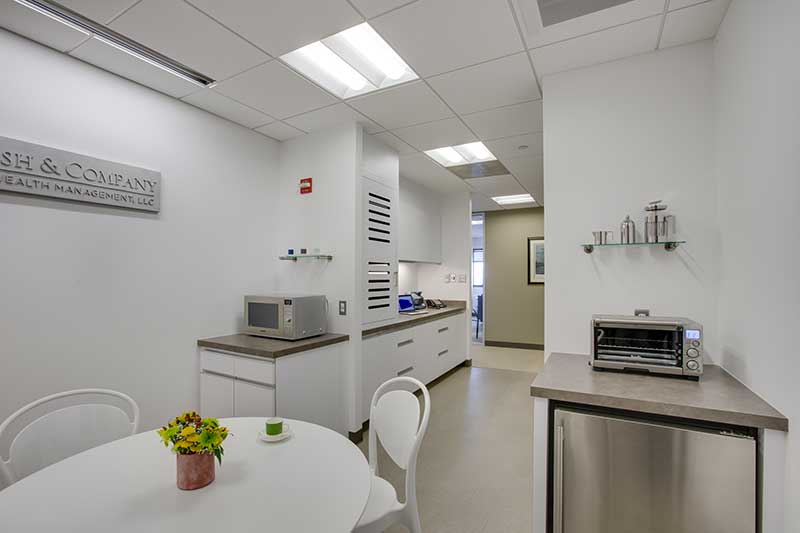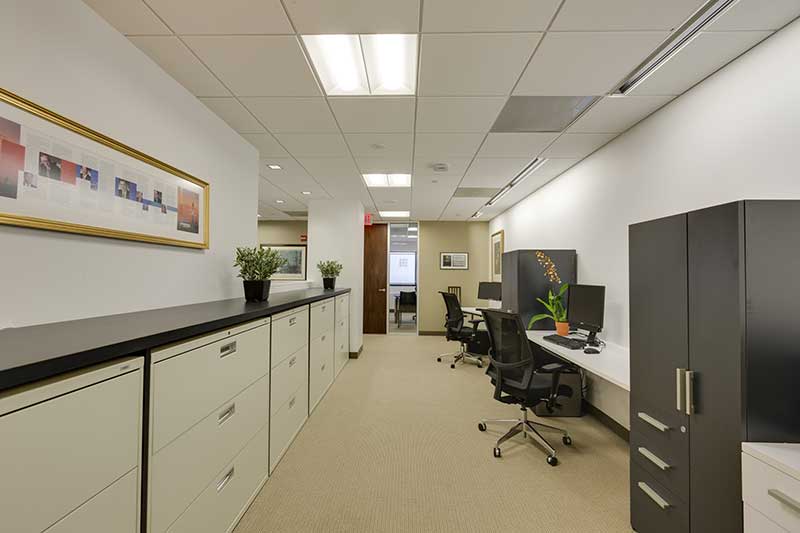 Precipio Wealth Management
McLean, Virginia
New Office Suite
Precipio Wealth Management is a long-term client whose first project was 950 square feet. In less than 5 years, Precipio needed to triple its space, and the owners returned to their architect, Peyton Pond, AIA, LEED AP, to advise them regarding an expansion into an office that would maintain the design standards set in the first project.
Precipio leased 2,925 RSF in McLean, Virginia (Tysons Corner), and Mr. Pond and Square-P® designed a new office with a gracious front-of-house and an efficient, flexible back-of-house. The back-of- house incorporates an open work area of streamlined workstations. The area of workstations flows into an adjacent work room and pantry. The net result is a comfortable, efficient, and livable environment.
Precipio's clients and employees enjoy a palette of classic materials and a strategic use of glass to give all occupants access to direct and indirect daylight.
Size: 2,925 RSF
Budget: $45/RSF