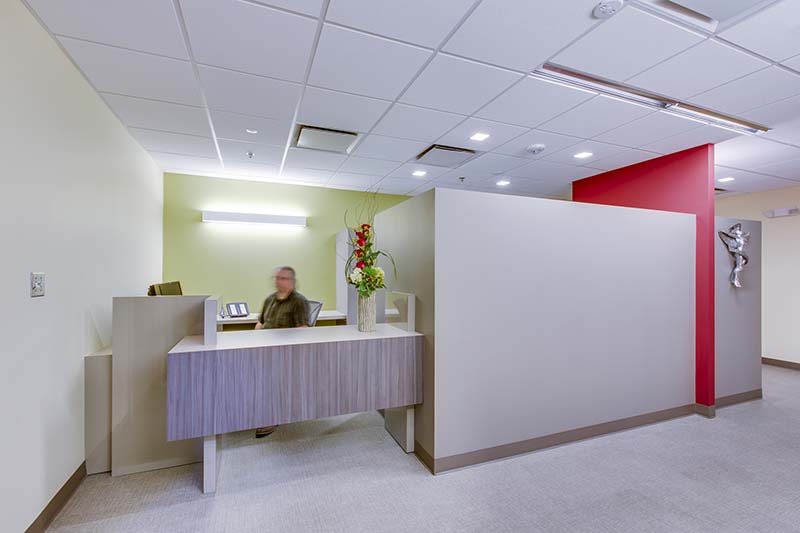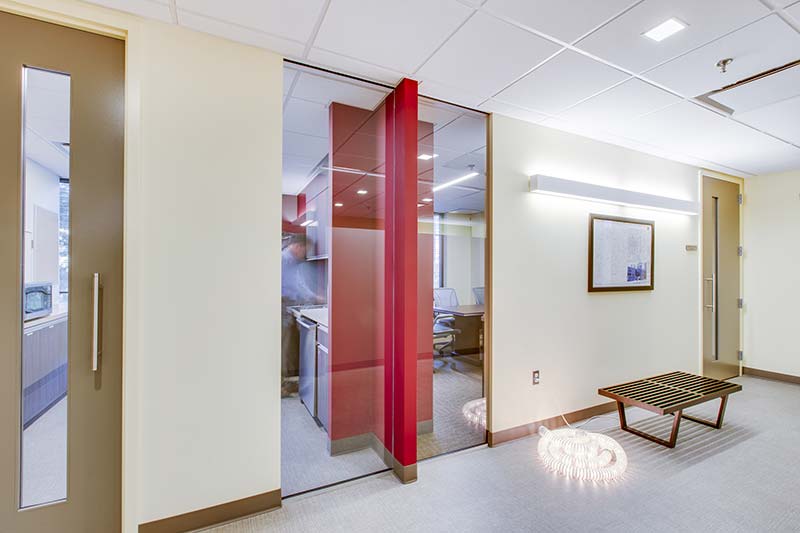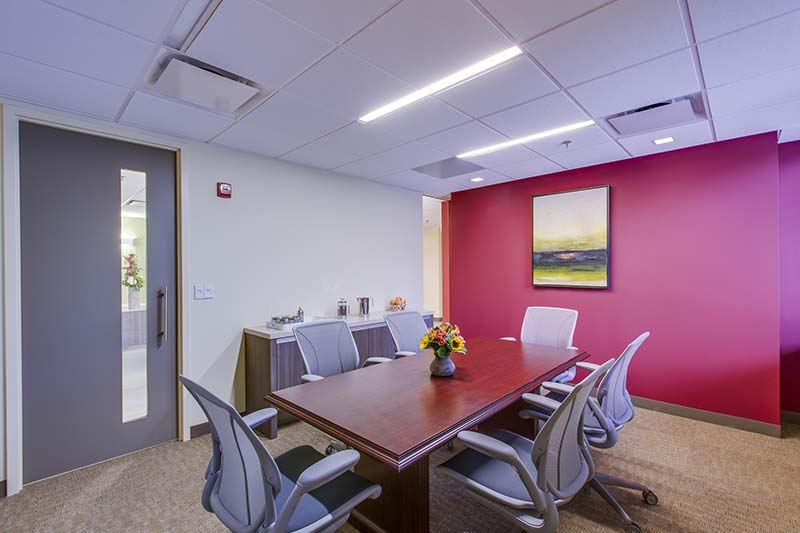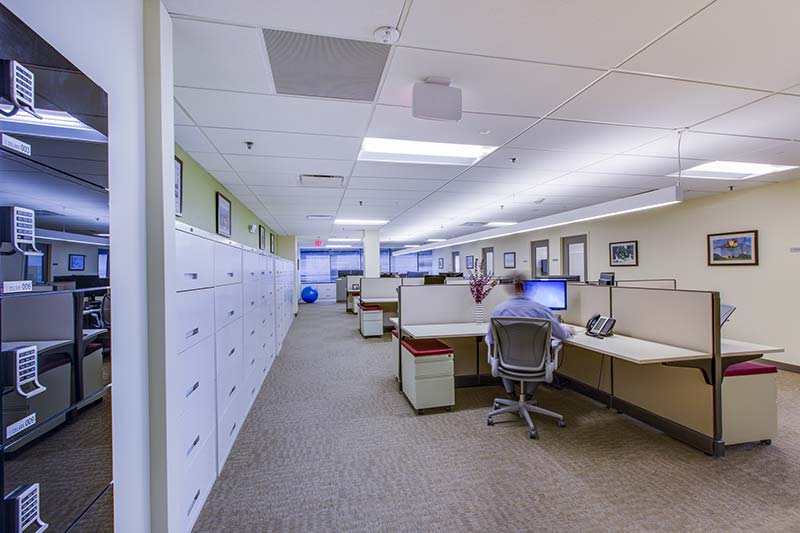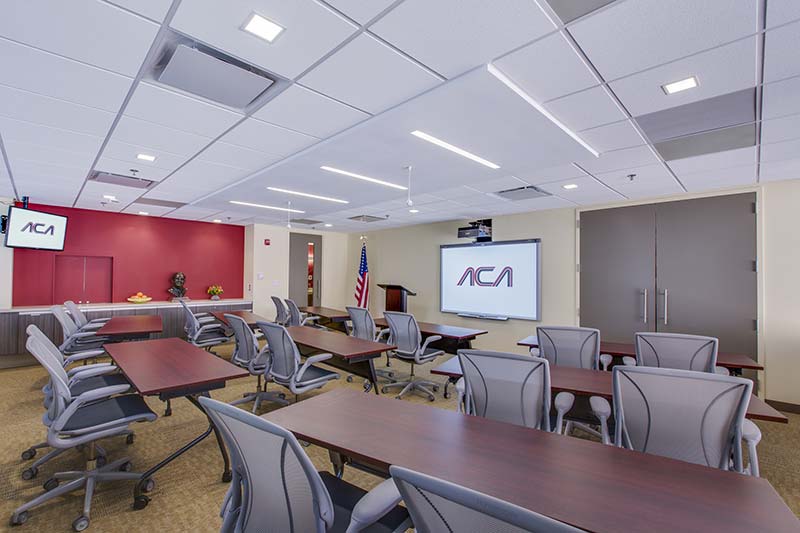 American Chiropractic Association
Arlington, Virginia
New Office Condominium
The American Chiropractic Association (ACA) constructed their headquarters building in 1986 and have occupied the building continuously from that time. Over the next twenty-seven years, the mission of the Association evolved as it responded to new needs of its members and constituencies as well as new technology.
By 2013, ACA no longer needed the burden of an entire building with approximately 20,000 sf. ACA sold its building and purchased for occupancy a condominium within the building.
Square-P® provided ACA with a combination of private offices and open office work areas. The open work areas allow individuals who "hotel" to touch down and work in the office as-needed. Meeting rooms are flexible for both formal and training style meetings and incorporate technology in the form of smart boards and video feeds.
Square-P®'s design reused existing materials where practical and integrated both new and existing to create a design that will take ACA into its future as a nimble organization with the flexibility needed to serve its stakeholders.
Size: 5,700 RSF
Budget: $44/RSF