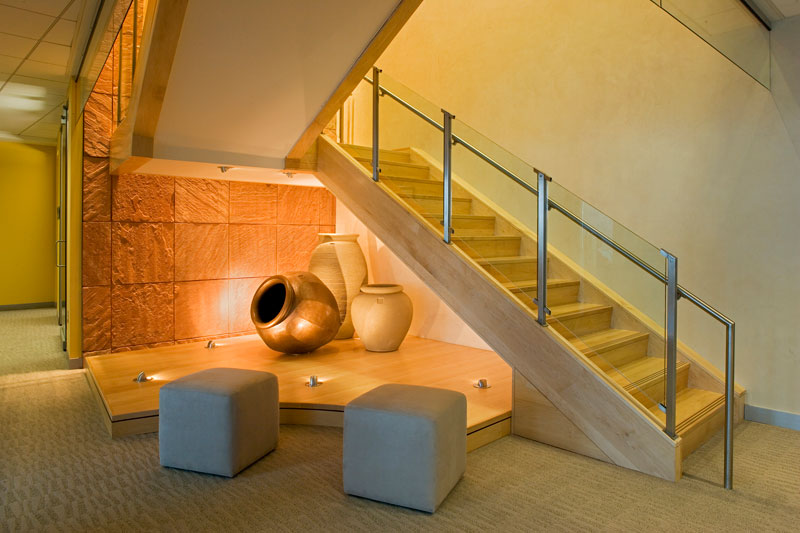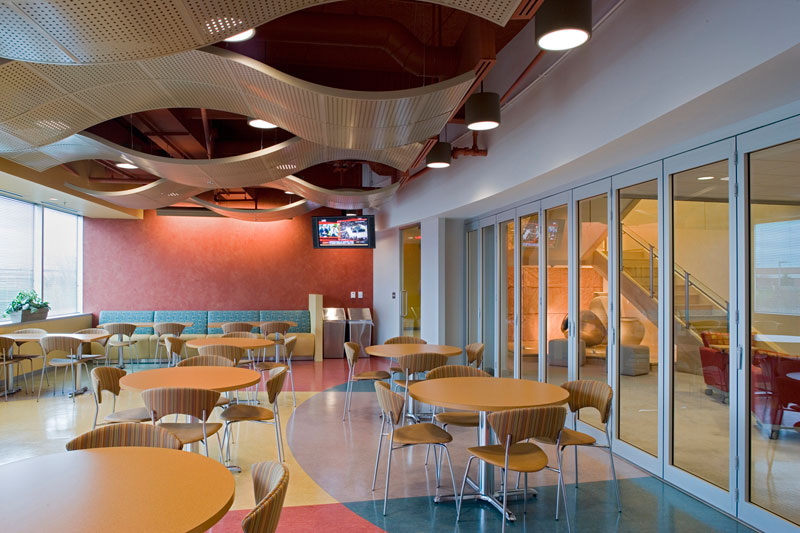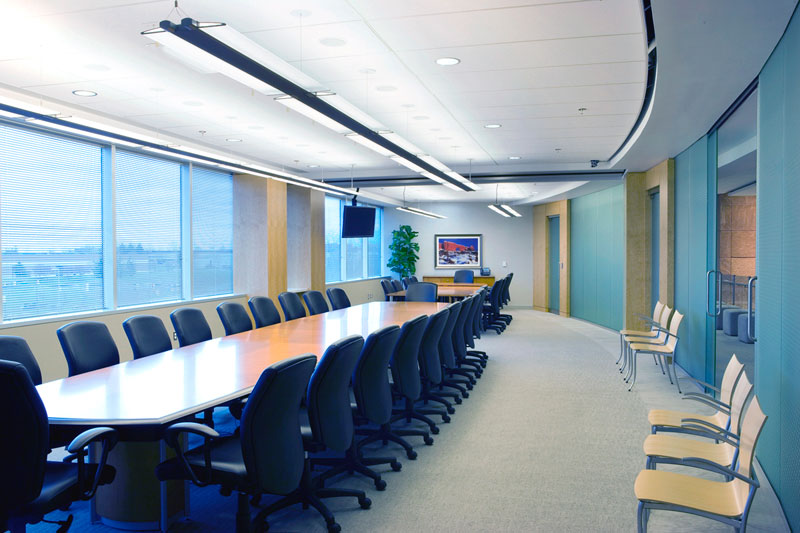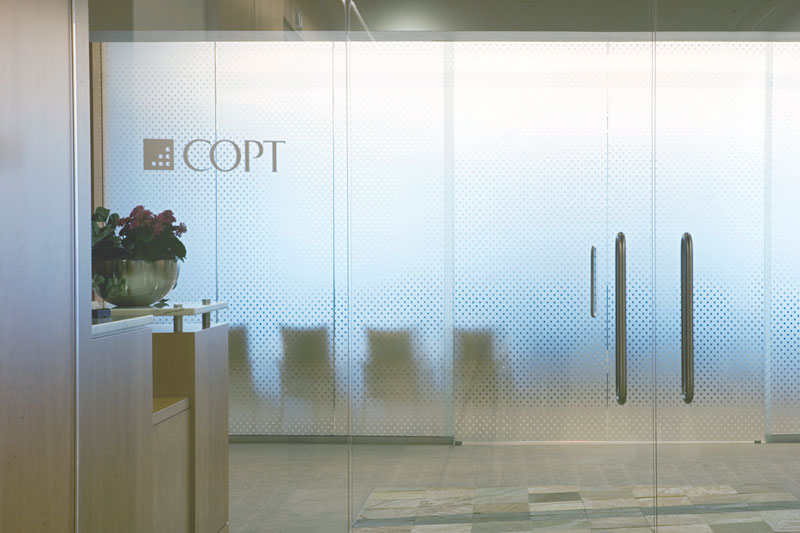 Headquarters, Corporate Office Properties Trust (COPT)
Columbia, Maryland
New Corporate Headquarters
LEED-CI Silver
When Corporate Office Properties Trust embarked on the planning and design of their new corporate headquarters, the company's leadership sought to reflect their corporate culture of "caring, trust, and respect for all" in every design decision. The project provides light filled work areas conducive to the collaborative and individual efforts of everyone in the organization. The new corporate headquarters continues to support COPT's mission to be among the "top 50 places to work" in the US.
Features that enhance the work experience at COPT include:
Multiple open work areas with zones for informal & formal meetings,
Glass enclosed conference rooms and offices that symbolize an "open community" approach to work,
Specialty areas and rooms for defined tasks,
Finishes that balance colors and textures in a harmonious yet heterogeneous palette.
Size: 52,000 SF
Budget: Undisclosed
Project managed by Peyton Pond, the project's architect-of-record,
while employed at CMSS Architects, PC.